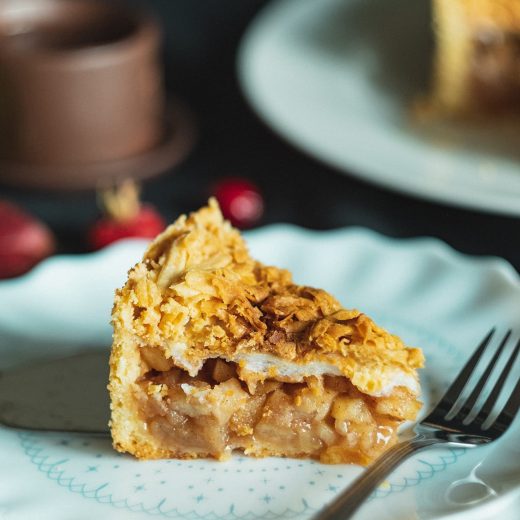 "Better Than Grandma's" Moonshine Pie
Ingredients:
1 tbsp.

White Lightning Moonshine

1 cup

light brown sugar

.25 cup & 1 tbsp.

flour

1.25 cups

milk

2

eggs

2 tbsp.

butter

1 cup

unsweetened coconut flakes

1

9-inch pie crust
Preparation:
Combine ¾ cup sugar, flour, and salt in a double boiler. Add milk and cook until thickened, around 20 minutes. Place coconut flakes in a large pan over medium heat and toast until golden brown, around 7 minutes. Beat egg yolks until thick. Gradually stir ¼ of the hot mixture into yolks before adding them back to the pot. Cook for 15 minutes, stirring constantly. Remove from heat, stir in Moonshine and butter, and let cool. Beat egg whites until foamy. Gradually add remaining ¼ cup sugar, beating until soft peaks start to form. Fold egg whites into mixture and spoon filling into pie crust. Sprinkle with toasted coconut flakes and chill until set, about four hours.