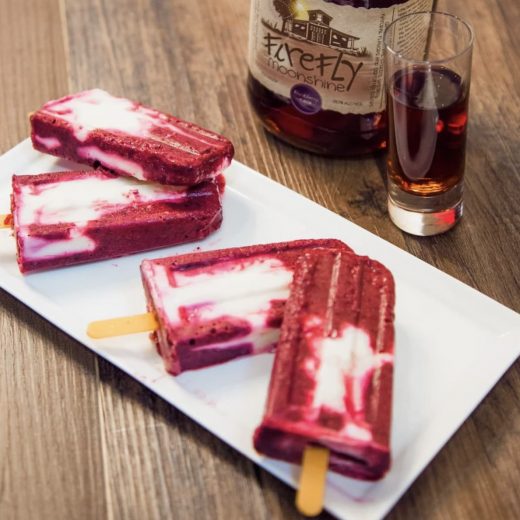 Boozy Blackberry and Cream Pops
Ingredients:
5 oz.

Blackberry Moonshine

1.5 cups

Greek yogurt

5 tbsp.

honey

.5 tsp.

vanilla

2 cups

frozen mixed berries

.75 cup

milk
Preparation:
Mix yogurt, 2 tbsp. honey, and vanilla and put in fridge. Blend berries, milk and 2 tbsp. honey. Alternate spooning yogurt and berry mix into ice pop molds. Freeze for 1-2 hours, add the sticks, then continue to freeze until solid. Makes 10 pops.