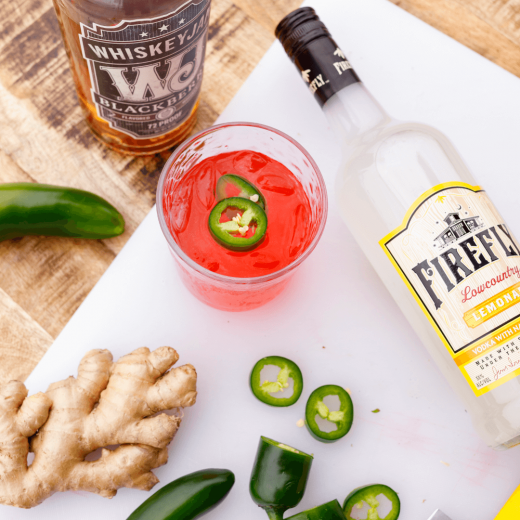 Charleston Charmer
Ingredients:
1 oz.

Firefly Lemonade Vodka

0.5 oz.

BlackBerry Jam Whiskey

0.5 oz

Spicy Simple Syrup

0.5 oz

cranberry juice

muddled ginger
Preparation:
In a cocktail shaker muddle the ginger and spicy simple syrup. Add Lemonade Vodka, Blackberry Whiskeyjam, and cranberry juice. Top with ice and shake vigorously. Strain over fresh ice in a rocks glass. Garnish and enjoy!