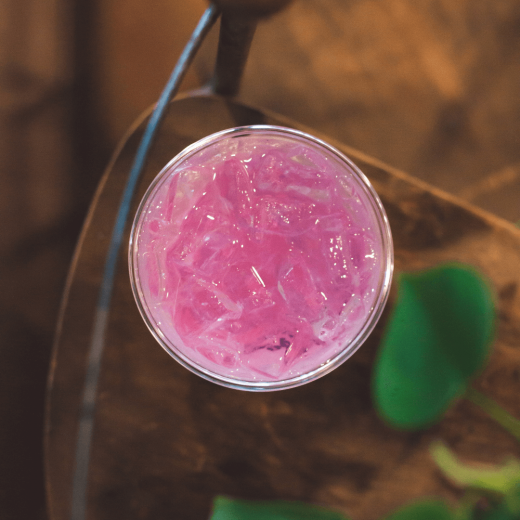 Firefly's Pink Passion
Ingredients:
1.5 oz.

Straight Vodka

2 oz.

red dragon fruit juice

1 oz.

lime juice

0.5 oz.

triple sec

0.5 oz.

simple syrup (optional)
Preparation:
Fill cocktail shaker ½ way with ice. Add ingredients and shake vigorously for 20 seconds. Fill glass with ice and strain liquid from the shaker into glass and enjoy!