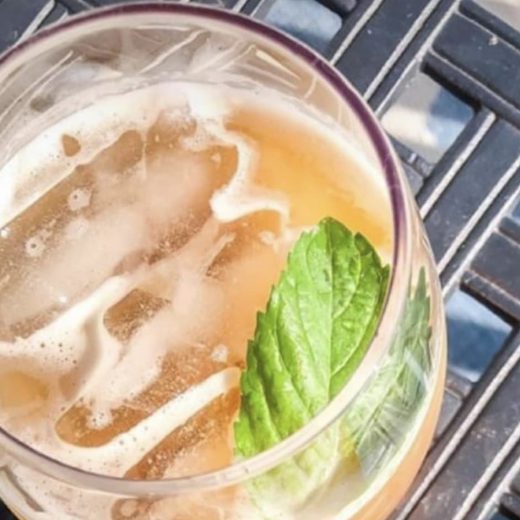 Nice to Mint You
Ingredients:
1.5 oz.

Original Sweet Tea Vodka

1.5 oz.

Lemonade

1/2

Grilled lemon

Splash of

soda water

Several

mint leaves (plus one for garnish)
Preparation:
Muddle mint leaves in a glass. Add Sweet Tea Vodka, lemonade + splash of soda water. Squeeze half grilled lemon. Add ice and top with mint leaf for garnish.