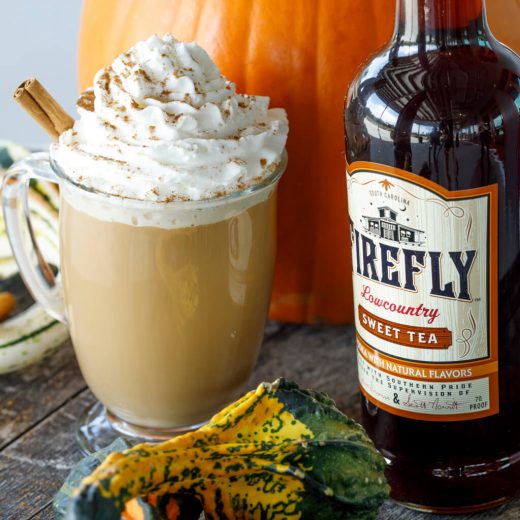 Pumpkin Spiked Latte
Ingredients:
1 1/2 parts

Original Sweet Tea Vodka

1 cup

Your favorite hot tea

1 1/2 parts

1 1/2 parts Pumpkin syrup

1 1/2 parts

Milk or cream

Whipped cream

Cinnamon
Preparation:
Brew your favorite hot tea (english breakfast and darjeeling are recommended). Add pumpkin syrup,Firefly vodka, and milk to the mug. Garnish with whipped cream and grated cinnamon.