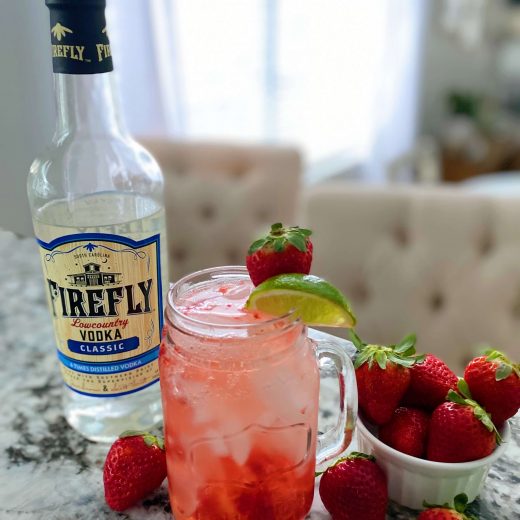 Strawberry Lime Vodka Smash
Ingredients:
4 oz.

Straight Vodka

1 cup

chopped strawberries

2 teaspoons

simple syrup

Lime Flavored Soda water

Lime, strawberry slices, and mint sprig for garnish
Preparation:
Add chopped strawberries to a cocktail shaker with simple syrup. Muddle the strawberries. Add Firefly Straight Vodka to the berry mixture and stir together. Place ice cubes into the glass and top the drink off with lime flavored soda water. Garnish the drink with a slice of lime, strawberries slices, and a sprig of mint.